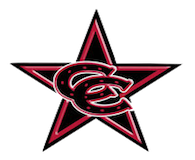 LONGVIEW LOBOS (0-0, 0-0) VS COPPELL COWBOYS (0-0, 0-0)

DATE: Friday, August 30th, 2013
TIME: 7:30 PM
LOCATION: Allen Eagle Stadium in Allen, Texas
LONGVIEW BROADCAST: Sunny 106.5 FM KOOI
COPPELL BROADCAST: Champions Sports Radio
ALL-TIME SERIES:
Coppell 1-0-0

The Cowboys have a 1-0-0 series edge in non-district games.
The two schools have never played a district game against each other.
The two schools have never played a playoff game between each other.
The Cowboys are 1-0-0 when the game is played at a neutral location.
The two schools have never played at Longview or Coppell.

LAST FIVE GAMES IN SERIES
09.01.2012 - Coppell 41 Longview 8 - Gerald J. Ford Stadium
FULL GAME LOG
GAME CAPSULE:
Absolutely dominated. That is an appropriate phrase for how the Lobos of Longview felt after last season's 41-8 thumping handed to them by the Coppell Cowboys. In the first meeting between the two schools, Coppell took control early and never left off the gas as they jumped out to a 21-0 lead at the half. Longview's only offensive points on the night game at a last minute hail mary pass, already down 41-2. The Lobos came into the game ranked in the top 10 in the state but suffering losses early and often as star quarterback Bivins Caraway was knocked out of the game with a season ending injury in the 2nd quarter. The season that had such promise and hope for Longview was flushed away as soon as it began with the injury to their quarterback and injuries piled up as the season went along. Coming into this season, many players have seen action, including Junior quarterback Dezmond Chumley. The Lobos come into the game having seen their battered squad still good enough to reach the 3rd round before Austin Westlake ended their run. The loss to the Chaps was their worst playoff loss since 35-0 loss to Klein in the 1983 season. Longview and Coppell will shift over to Allen's brand new stadium, where later in the season the Cowboys will travel back to face the defending 5A Division I State Champions...a team they defeated in the 2012 season. The Lobos are 0-2 all-time in the city of Allen, previously losing to Allen in 2008 (21-7) and 2010 (24-20) at the old Eagle Stadium. Last season's opening loss to the Cowboys was the worst the Lobos had experienced since a 2000 loss to the two-time defending 5A State Champions, Midland Lee Rebels. The next season, coming in as the three-time defending State Champions, the Rebels fell to the Lobos. The Lobos are 3-1 in their previous 4 season opening games, including a 28-25 victory over defending State Champion, Allen at Lobo Stadium in 2009. Longview is 1-0-0 all-time on games played on August 30th, with the only game being played in 2002 against Marshall (a 42-14 win at Lobo Stadium). .
WEEK ZERO 12-5A SCHEDULE
Longview vs Coppell (in Allen)
Mesquite at Lake Highlands
Mesquite Horn vs McKinney Boyd
North Mesquite vs Rowlett
Rockwall vs Garland Naaman Forest (Thursday)
Rockwall Heath vs West Mesquite
Tyler Lee at Sulphur Springs
DISTRICT 12-5A STANDINGS
1st. Mesquite (0-0, 0-0)
2nd. Mesquite Horn (0-0, 0-0)
3rd. Longview (0-0, 0-0)
4th. Rockwall Heath (0-0, 0-0)
5th. Rockwall (0-0, 0-0)
6th. North Mesquite (0-0, 0-0)
7th. Tyler Lee (0-0, 0-0)
LONGVIEW LOBOS
Record: 0-0 (0-0)
District: 12-5A
Coach: John King (100-23 in 9 seasons) (Playoffs: 25-9)
First Year of Football: 1909
All-Time Record: 655-329-52 (Playoffs: 53-36-1)
Playoff Appearances: 38
Last Playoff Appearance: 2012, 5A Division II Regional Round
State Championships: 1937 (1A)
State Championship Appearances: 1937 (1A), 1997 (5A D1), 2008 (4A D1), 2009 (4A D1)
SCHEDULE:
08.30 - Coppell (at Allen)
09.06 - at Marshall
09.14 - Olive Branch, MS (at Shreveport)
09.20 - vs Lufkin
09.27 - vs Mesquite*
10.11 - at Rockwall Heath*
10.18 - vs Mesquite Horn*
10.25 - at North Mesquite*
10.31 - vs Tyler Lee*
11.08 - at Rockwall*
COPPELL COWBOYS
Record: 0-0 (0-0)
District: 6-5A
Coach: Joe McBridge (41-8 in 3 seasons) (Playoffs: 6-3)
First Year of Football: 1963
All-Time Record: 237-278-8 (Playoffs: 13-11)
Playoff Appearances: 11
Last Playoff Appearance: 2012, 5A Division I Area Round
State Championships: None
State Championship Appearances: None
SCHEDULE:
08.30 - Longview (at Allen)
09.06 - at McKinney Boyd
09.13 - vs Rockwall
09.19 - at Garland
09.27 - at Allen
10.11 - vs Hebron*
10.18 - vs Flower Mound*
10.25 - at Flower Mound Marcus*
11.01 - vs Denton Ryan*
11.08 - at Lewisville*