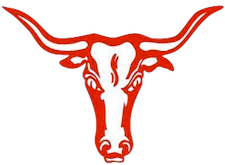 LONGVIEW LOBOS (0-1)

AT

MARSHALL MAVERICKS (0-1)
DATE
: Friday, September 2nd, 2016
TIME
: 7:30 PM
LOCATION
: Maverick Stadium in Marshall, Texas
LONGVIEW BROADCAST
:
Sunny 106.5 FM KOOI
MARSHALL BROADCAST
:
103.9 FM KMHT
LOBOS LEAD SERIES 58-42-5
The Mavericks have a 16-12-2 lead when the game is a non-district contest.The Lobos have a 46-26-3 lead when the game is a district contest.The two schools have never played a playoff contest before.The Lobos have a 1-0 lead when the game is played at a neutral location.The Lobos have a 29-15-3 lead when the game is played at Longview.The Lobos have a 28-27-2 lead when the game is played at Marshall.Marshall won the last contest against the Lobos.Longview is 13-5-0 all-time against Marshall at Maverick Stadium (new), but the Mavericks won the last meeting there.The two schools have never played on September 2nd before.
LAST FIVE GAMES IN SERIES
10.09.2015 -
Marshall 28, Longview 25
- Maverick Stadium10.10.2014 -
Longview 56, Marshall 13
- Lobo Stadium09.06.2013 -
Longview 26, Marshall 14
- Maverick Stadium09.14.2012 -
Longview 48, Marshall 0
- Lobo Stadium 08.26.2011 -
Longview 30, Marshall 0
- Lobo Stadium
FULL GAME LOG
GAME PREVIEW & SERIES REVIEW
Revenge. The one word that can describe Longview's feelings heading into Week 2 of the 2016 Texas high school football season. After a hard fought battle, that resulted in their first loss the season, against their arch rival from Lufkin, the Lobos move onto another arch rival…one that knocked them off less than a year ago. Longview and Marshall head to Maverick Stadium for the 106th meeting between the two long time foes. Despite winning 14 out of the previous 15 contests, the Lobos head into Marshall looking to prove that last season's 28-25 setback was just a one year aberration. The Mavericks will be looking to right their ship from a disappointing opening season loss to the Red Raiders of Tyler Lee, which saw them grab just 117 yards of offense while giving up 527 yards. The Lobos and Mavericks first met back in 1909, at Brown Park in Marshall, where the two schools battled to a 0-0 draw on Thanksgiving day. The two teams have met every season since 1933, where the Mavericks had registered an 18-2-2 record against the Lobos prior to the year off in 1932. Since that year off in 1932, Longview has surged to a 56-24-3 record over their counterparts from Marshall. The real difference in the series began in 1969 when Jimmy Hill's 34-yard field goal with only 19 seconds remaining in the game gave Longview a 17-16 victory and kickstarted a 19-game winning streak for the Lobos in the series. Since that game, Longview has knocked off Marshall by a 38-9-0 count. While the two teams both come in at 0-1 on the season, Longview will at least be feeling somewhat good about themselves after seeing 51 players suite up in their first varsity game. The Lobos and Panthers, a team returning almost their entire team, battled to a 21-21 draw into the fourth quarter before seeing the Panthers take advantage of a sack and a pass interference call to put away the young Longview squad. Marshall, another team returning almost all of their 2015 squad, came into the season with high expectations ahead of their contest against Tyler Lee. What occurred in their season opener fell extremely below those expectations, with the Mavericks never really getting things kicked off. Marshall will be looking to avoid their first 0-2 start since 2013. The Mavericks have only started 0-2 four times since the 2000 season. Longview, however, is looking to avoid just their second 0-2 start (2014) since 1963.
WEEK TWO 11-6A SCHEDULE
:
Longview
at Marshall
John Tyler
at Ennis
Mesquite
vs Garland
Mesquite Horn
vs Dallas Skyline (Cotton Bowl)
North Mesquite
vs Garland Lakeview Centennial (Saturday/Cotton Bowl)
Rockwall
vs Rowlett (Saturday/Cotton Bowl)
Rockwall Heath
vs West Mesquite (Thursday)
Tyler Lee
at Corsicana
WEEK ONE 11-6A RESULTS
:
Longview
24 Lufkin 35
John Tyler
45 Plano West 14
Mesquite
31 Lake Highlands 26
Mesquite Horn
46 McKinney Boyd 31
North Mesquite
35 Arlington Sam Houston 10
Rockwall
 21 Highland Park 43
Rockwall Heath
21 Wylie East 24
Tyler Lee
34 Marshall 7
DISTRICT 11-6A STANDINGS
:1st. John Tyler (1-0, 0-0)2nd. Mesquite (1-0, 0-0)3rd. Mesquite Horn  (1-0, 0-0)4th. North Mesquite (1-0, 0-0)5th. Tyler Lee (1-0, 0-0)6th. Longview (0-1, 0-0)7th. Rockwall (0-1, 0-0)8th. Rockwall Heath (0-1, 0-0)
LONGVIEW LOBOS
Record: 0-1 (0-0)District: 11-6ACoach: John King (131-32 in 13 seasons) (Playoffs: 31-12)First Year of Football: 1909All-Time Record: 686-338-52 (Playoffs: 59-39-1)Playoff Appearances: 42Last Playoff Appearance: 2015, 5A Division I State QuarterfinalState Championships: 1937 (1A)State Championship Appearances: 1937 (1A), 1997 (5A D1), 2008 (4A D1), 2009 (4A D1)SCHEDULE:08.26 - at Lufkin - Loss 35-2409.02 - at Marshall09.09 - vs South Oak Cliff09.16 - vs
Mesquite Horn
09.23 - at
Tyler Lee
09.30 - vs
Rockwall
10.14 - at
North Mesquite
10.21 - vs
John Tyler
10.28 - at
Rockwall Heath
11.04 - vs
Mesquite

MARSHALL MAVERICKS
Record: 0-1 (0-0)District: 16-5ACoach: Clint Harper (35-21 in 4 seasons) (Playoffs: 3-3)First Year of Football: 1902All-Time Record: 582-452-45 (Playoffs: 37-26-2)Playoff Appearances: 28Last Playoff Appearance: 2015, 5A Division II Regional RoundState Championships: 1990 (5A DI)State Championship Appearances: 1990 (5A DI), 2004 (4A DI), 2005 (4ADI)SCHEDULE:08.26 - at Tyler Lee - Loss 34-709.02 - vs Longview09.09 - at Monroe Ouahcita09.16 - vs Corsicana09.23 - vs
Texas High
09.30 - at
Sulphur Springs
10.07 - vs
Mount Pleasant
10.14 - at
Greenville
10.21 - vs
Hallsville
10.28 - at
Pine TreeON THIS DATE IN LOBO HISTORY
: September 2ndIn 1977, the Lobos used two third quarter touchdowns by Dinky Edwards to rally to a 12-6 victory over the Dallas Carter Cowboys. Longview ranked up 261 rushing yard while holding the Cowboys to 107 total yards. The win marked the third straight year the Lobos had knocked off the Cowboys.In 1983, Fort Worth Eastern Hills rolled up 445 total yards to shock the Lobos, 26-15. The loss for Longview was the first loss during a season opener in 20 years. Longview's Charles Smith and Joe Johnson were the only markers the Lobos could muster.In 1988, North Mesquite jumped out to a quick 21-0 lead early in the 2nd quarter but Longview attempted to make a comeback. But Steve Boyette was too much for the Lobos as he marched for three touchdowns and 134 yards on the night. In 1994, Isiah Stoker grabbed two touchdowns on the night and Chris Butcher added the other markers the Lobos held off the Lions, 20-13, in Paul Tyson Stadium. The win improved Longview to 6-0 all-time over the Lions.In 2006, despite having the lead the entire night, the Lobos saw the #1 ranked West Monroe Rebels escape Independence Stadium with a 19-15 victory in a defensive affair. Zach Decker's field goal in the 3rd quarter gave Longview the lead 15-13 until under 30 seconds left in the fourth quarter when Don Brown punched a touchdown in for the Rebels from 3 yards out. The win ended Longview's 20 game regular season winning streak. The loss came despite Longview holding a 239 to 152 yards advantage on the day.